Thank You!
You have successfully submitted your application to Product Manager Interview Bootcamp! Your application will be review in 24 hours.
A welcome email is on the way to your inbox, you'll get instructions about how to book a meeting with Nancy.
If you don't see the email, please check your promotions tab and spam folder, and add drnancyliedu@gmail.com to your contact list.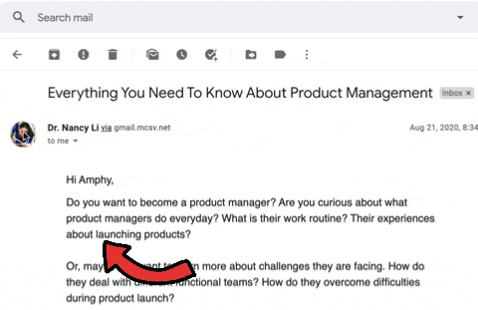 In the meantime, please take a look at our FREE Masterclass replay: "How I Got 4 PM Offers During The Pandemic".
Please watch the replay before book a meeting with Nancy