If you prefer seeing this content in video, check out the video version above.
Lots of people have this question: what if I don't have much experience? How can I make people hire me as a product manager?
If you are also struggling with turning to product management from other fields, this is the right article for you! This blog is going to show you how to transition from your prior experience into product management.
---
The first thing you need to do is to write a resume just for product manager jobs! It is very different from any other type of resumes you've written before, because there are specific things this position is looking for.
Below are the six tips for you to write a great product manager resume, to impress the hiring manager, and land interviews.
No. 1: Remove irrelevant content that has nothing to do with product manager
-"Nine pages? It's even longer than my Ph.D. essay! Reject!"
Hiring managers don't want to see a super duper long resume. They need to review tons of resumes everyday. They only have 30 seconds to look for the right keywords and right experience in each resume. Therefore, please make your resume concise.
Nancy recommends everyone to put their resume in one page. If you have more than 20 years of experience, you can go up to two pages. Normally, if you have worked for 10 years or less, it is better to only write one page resume.
Then, many people ask: "what if I have lots of content I want to share? How can I condense everything into one page?"
You need to focus on experiences related to product manager jobs. Many of you do not have the original product management experience. You might be an engineer, or a designer, or maybe a marketer before. Think about this, which part of your prior experience is truly related to product launch, go to market strategy, and interview with customers. Only those experiences are relevant to product managers as something the hiring manager is looking for. 
Nance made a video about "how to transition from other industries to product management", you can check it out below.
No. 2: Use the right keywords
Hiring managers look for specific product manager keywords in the resumes.
Nancy is making a video about product manager keywords, she will introduce a list of keywords you can use on your resume, so subscribe to her channel and stay tuned!
Here let's use the top three keywords as an example: "mvp", "voice of customers", and "writing requirements" are the top three things you need to talk about on your resume.
If you have cross-functional teamwork experience you should also put "cross-functional team experience" on your resume as well. If you have written requirements before, you need to put "written requirement" on your resume.
Write the exact same words on your resume! That's how you hit those keywords. A lot of times, the more keywords you hit, the more likely the hiring manager is going to select you for an interview.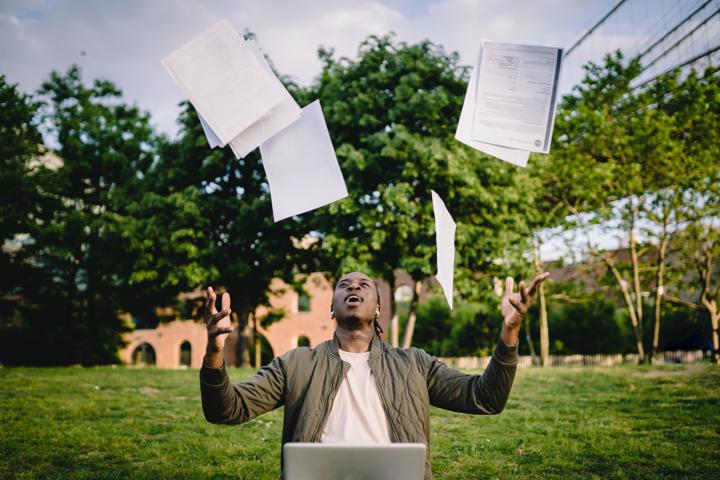 Here, we have an example from one of Nancy's students. He was a software engineer, and below is a part of his resume:
"interview customers and study market trends to understand their needs and convert them into actionable engineering-facing user stories, and prioritize user stories and those requirements" 
Think about whether you have also done those voice of customers interviews, or you've turned the needs into requirements… Such experiences can be the highlights on your resume!
This example is something you can use as a reference, but please do not copy the same sentences! Hiring Managers know who is copying other people's content. So make sure you create something for yourself.
No. 3: Highlight your achievement
Specifically let me define what it means by achievement. There are three types of achievements you can talk about: stakeholder improvement, customer satisfaction, and last one is organizational improvement. 
Stakeholder improvement is how much more money have you made for your stakeholders, how much have you saved for the company, what have you done that led to those achievements.
Customer satisfaction is about how many more customers have used your product and their feedback, for example, their review for your product is five out of five.
And third, organizational improvement means you might have helped your company or your client to improve the efficiency of operations or sales. These are all great achievements you need to put into your resume.
Now let Nancy give you another example about how she would put those achievements on her resume!
"Increase adoption by 30%, surpassing goals by three times more, accelerating revenue growth to 32%..."
If you can write your achievements like this, it is so significant and will make your resume stand out. But, before you dive in, don't forget to use the right achievement framework.
Nancy has developed an achievement framework specifically for product manager resumes. This framework applies to all of your work experiences. It divides each experience into two sections: one is about achievement, the other is about roles and responsibilities. This is going to make your achievements stand out much more significantly. 
Nancy created this framework herself and used it on her resume. It helped her to land six interviews and three director of product offers recently during the pandemic.
You can download this killer resume template here. 
No. 4: Make your bullet points short, concise, and easy to read
When you use bullet points for your work experience, Nancy recommends six bullet points per experience, and each bullet point only covers one thing.
DO NOT merge "road map" and "customer satisfactions" or other important keywords into one bullet point! Because the hiring manager's attention span is very short, they scan your resume very quickly. If you put too much information in one bullet point, hiring managers may just skip it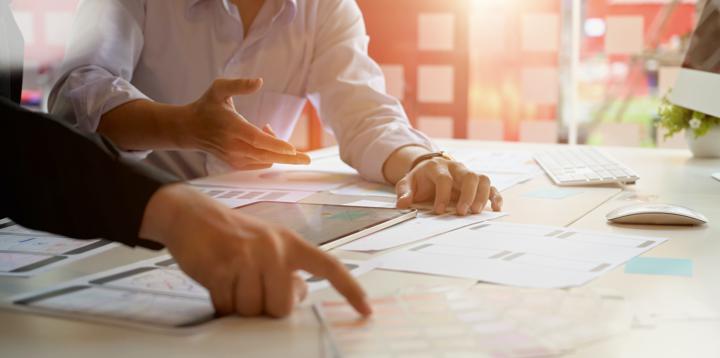 Each of your bullet points should be no longer than two lines. Simply talk about the product you built and your achievements. Don't go overboard! Anything longer than two lines will likely be ignored, and will give you a negative mark if you come in later for an interview
No. 5: Talk about your objectives
This is very important to those who want to transition from other industries. If, for example, you worked as an engineer at Apple, when people look at your old resume, they don't know what you're looking for. When Nancy was transitioning into PM, if she only showed her engineering experience on the resume, hiring managers would put her into the engineering department. A very brief description about your objectives and what you are looking for can help a lot!
How to write such objectives? It is the same as writing a 30 seconds elevator pitch. You should use the same framework. Check out this video below about 4 steps to write 30s elevator pitch.
In summary, your objectives should look like: you have XX years of experience and looking for XXX type of positions, then add something unique about yourself so when people hear about this, they're gonna fall off the chairs.
No. 6: Use the right product management template and the right layout
This is something many people make mistakes about.
If you are a fresh graduate, your resume should look like: first, your objectives, then, education, you can put some amazing school projects or grades in this section. Next is your professional experience. That's your internships or any kind of project experience. Finally, you talk about your leadership experience and technical skills. 
If you are a young professional who has more than three years work experience, you need to put your education towards the bottom, because at this point, hiring managers will skip all the education and other stuff, instead, they will zoom into your professional experience to see what you have done and achieved in your previous work experience. 
If you have been working for a long time, maybe you have 20 years experience, your resume needs to follow the same template as a young professional, BUT you need to make sure that you highlight more on your impact and your leadership. It is the same for Nancy, when she applied for director of product positions, she spent more time showing her impact and experience of her leading, managing, and recruiting product managers.
---
If you have followed the six things above, and use
the killer resume template
, your resume will impress the hiring managers and land more interviews for you. 
If you like this blog or find it helpful, please share it to your social media!
Before you go, check out other blogs for product manager career tips!
Nancy's FREE webinar "how I got 4 PM offers during the pandemic" is coming soon! You can register and find more information HERE.
See you next time!